Thank you for your interest in music lessons! Both Angie and Anthony love teaching and helping others understand how rewarding and fulfilling music performance can be.
We use the Wunderkeys Method Series for our preschoolers. Click here for more information.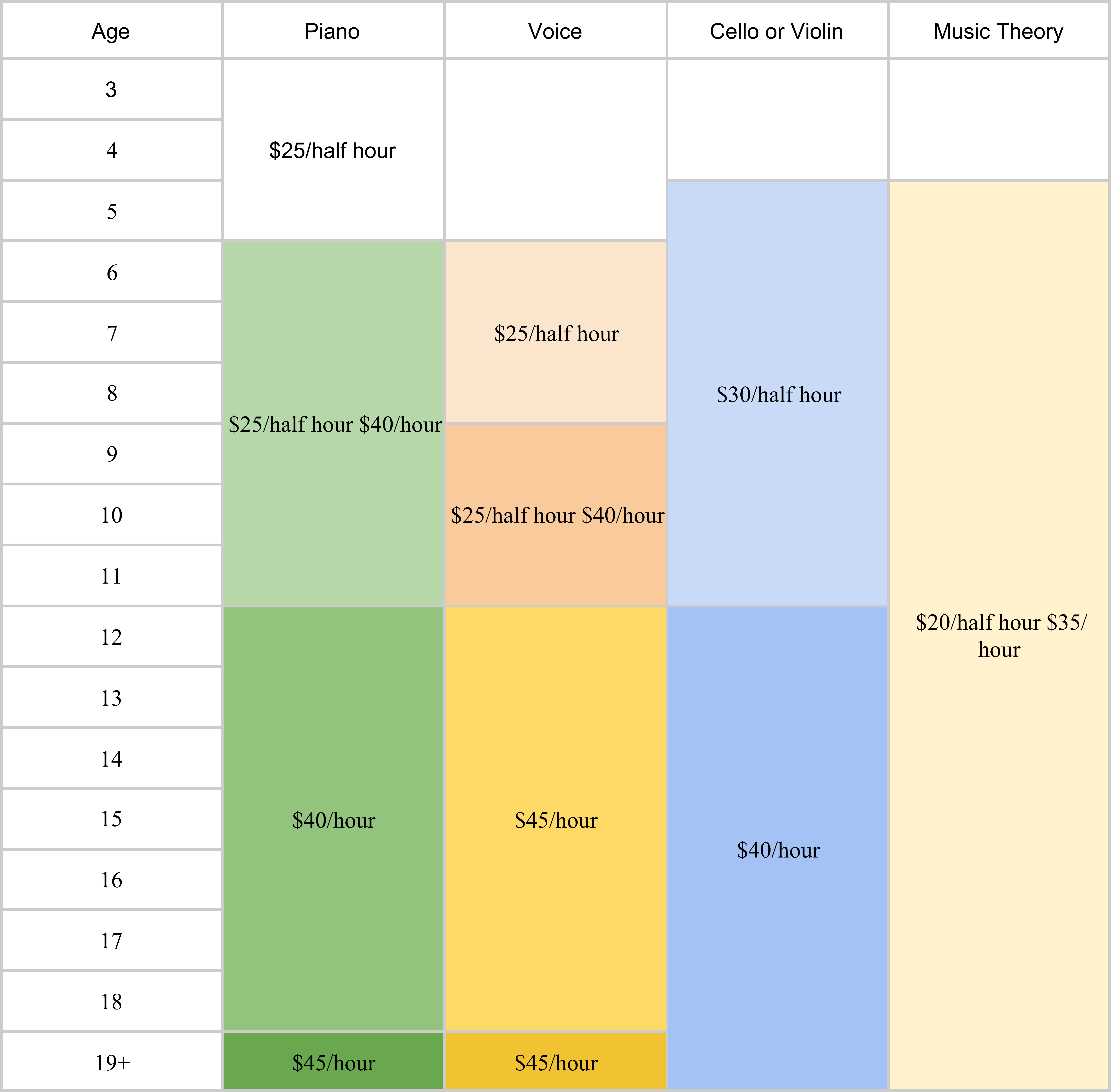 Lessons are once a week and will be either 30 minutes or 60 minutes (depending on age).

Lessons are pre-paid and due at the first lesson of each month.

Families with 3 or more students will receive a 10% discount on all lessons.

Gardner Music Studio teaches lessons within the disciplines of voice, piano, cello, violin, viola, and music theory. Lessons can be focused on maintaining your current skill level, reaching a new goal before the next recital, or working towards an auditioned event (UIL Solo and Ensemble, TMEA All-State, etc.). Our students range from just starting elementary school to grandparents and all in between!
If you have questions or concerns, just visit our Contact Us page and shoot us an email!